H2O MAN Internet Special ... $350.00 OFF Effective: 07.31.2017

Is your home located within our service area?
Are you faced with the prospect of replacing your existing whole house softener / filter system?

If you answered YES to BOTH questions, you owe it to yourself to contact H2O MAN for details on reducing your total by $350.00 just by hiring us to replace what you have. Let H2O MAN install our modern digitally controlled filters & softeners, these new systems are more efficient, more user friendly, and much more reliable than systems purchased more than 7 years ago. They reduce the need for maintenance & repair service calls. ** Free job-site consultation.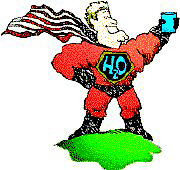 Servicing H2O consumers in Athens / Clarke, Oconee and surrounding Georgia counties since 1993
- Sales - Installation - Service -
Homewater Security

P.O. BOX 1526
Watkinsville, GA 30677
(706) 769-4323
WATER DEFINED
" Water is the driving force of all nature "
~ Leonardo da Vinci ~
Dihydrogen Monoxide (DHMO)